Let's Update My Account Information
Information changes all the time. Maybe you recently moved, got a new email address, phone number or want to change your password.
There are lots of reasons why your information changed and you can update your account information anytime. It's important to have the most accurate information saved in your account, so you can stay informed on the latest of what's happening with your Rehab Estimator Pro account.
Objectives
In this support article, we show you step-by-step how to update your account information.
Steps
1.Log into your Rehab Estimator Pro account. Click on your name located in the upper right-hand corner. In the drop-down menu, click on My Account.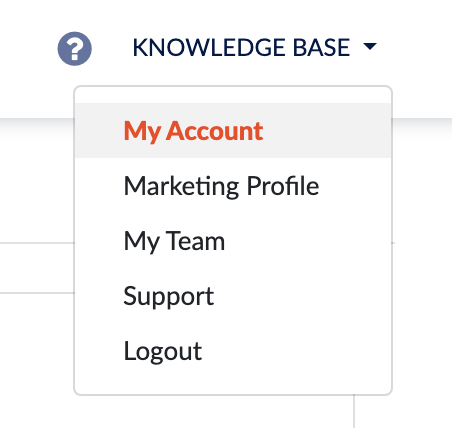 2. You will be directed to your Account Information Tab. Here you can update your name, telephone number and email address.

3. Now you will be able to update your contact information. Click on the boxes provided and type in the information that you want to update. When you are finished, Click on Update Account Info.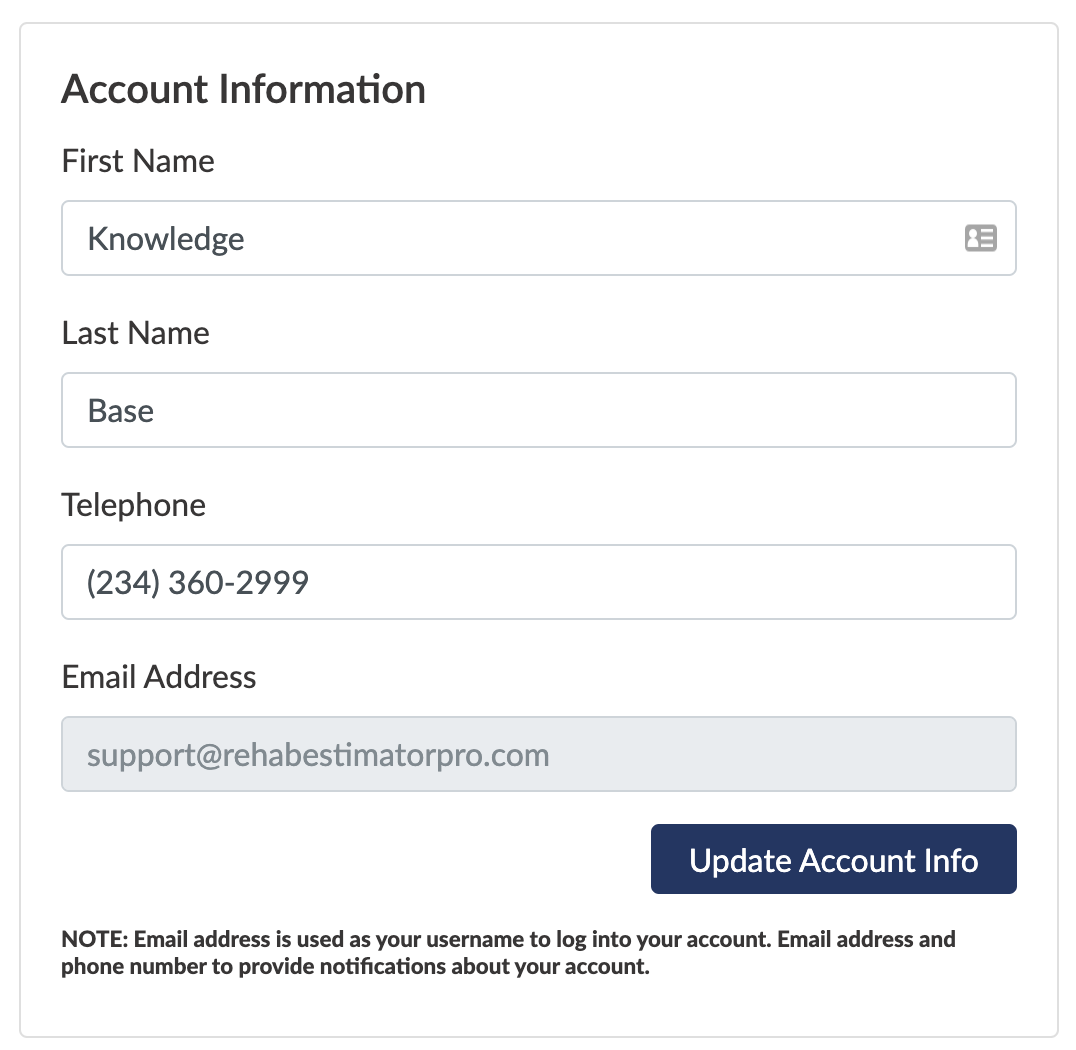 NOTE: Email address is used as your account username to log into your account. Email address and phone number to provide notifications about your account.
Thank You!
We appreciate you taking the time to learn how to update your account information!