Let's Review & Select Your Comparable Sales
Now that you have entered your property information into Rehab Estimator Pro, we need to review and select your comps. We have already selected the highest rated comparable sales and all comps are sorted by the best matching (lowest score) so this should just be a quick review.
Please note: If you have not already added the property, you will need to enter this. For more information on adding a property click here.
Objectives
In this support article, you will learn step-by-step how to review and select your comparable sales.
Steps
1. Once you have added a property, you will be taken to the comp screen so that you can enter the ARV calculation you wish to use.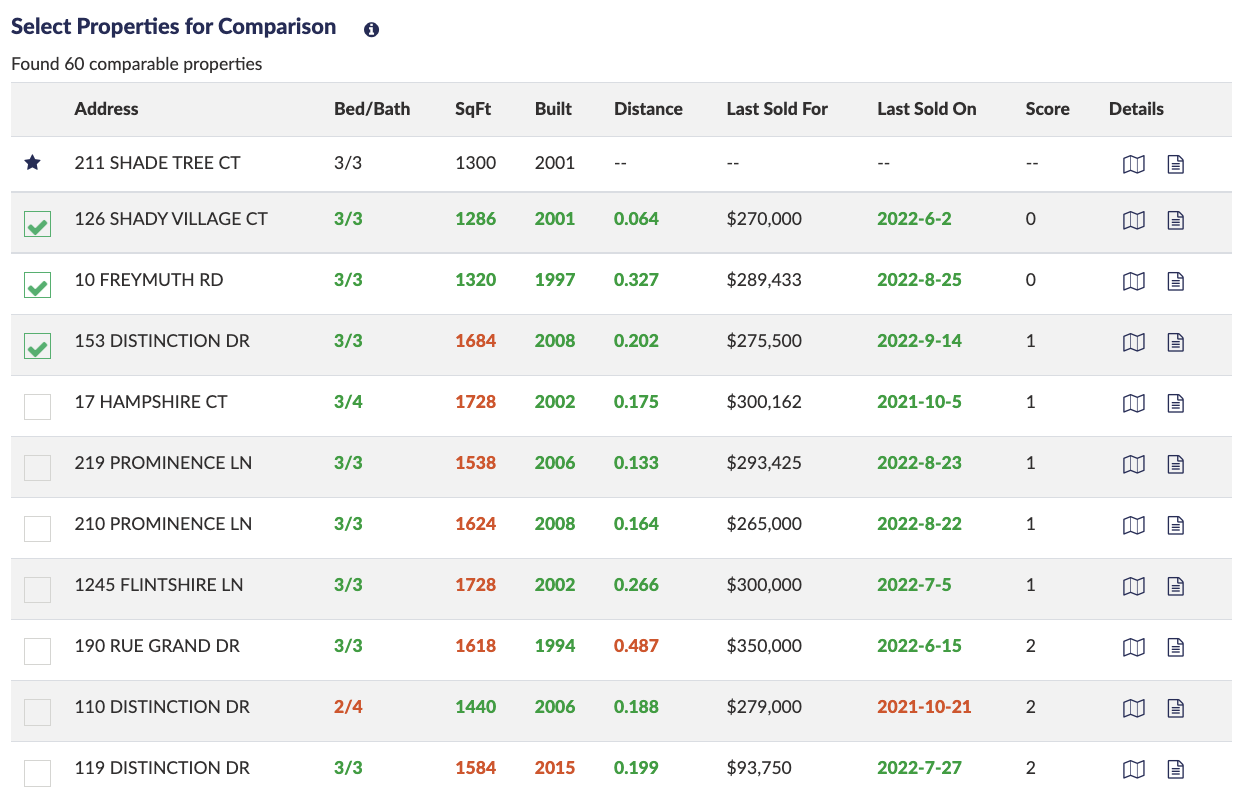 Here you will be able to easily including a comp in your calculation or exclude the comp.
To Include a comp into your calculation, click on the box located right next street address until a check mark appears.

To Exclude a comp in your calculation, click on the box located next to the street address until there is no check mark.

2. Review your updated calculations from Selected Comps which include calculations for both Average Price of List Sale & ARV Est. Based on SqFt Comparison.
Thank You!
We appreciate you taking the time to learn how to review & select your comps!