How Are Comparable Sales Scored?
Comparable properties are automatically sorted for you inside of Rehab Estimator Pro with the best matching (lowest score) first. Key figures that closely match your added property are highlighted. These key figures are listed below.
Key Figures
Bed/Bath
SqFt
Year Built
Distance
Sold Date
Highlight Color & Scoring Chart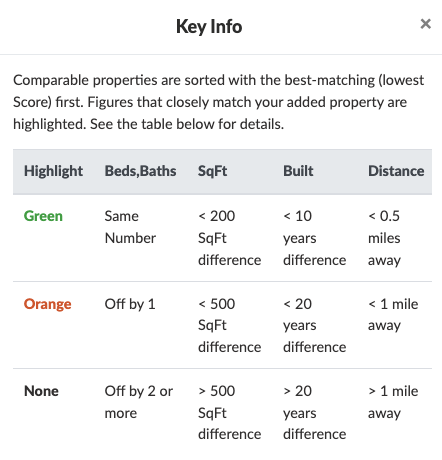 Thank You!
We appreciate you taking the time to learn how comps are scored!