Let's Edit a Property
If you have a property you are looking to purchase, then you need to add them to your Rehab Estimator Pro account! By adding leads to Rehab Estimator Pro, you can calculate ARVs, estimate your rehab costs and submit offers so let's get started!e and send
Objectives
In this support article, you will learn step-by-step how to delete a property to Rehab Estimator Pro.
Steps
1. Click on the Properties button on the top menu bar.

2. Click on the Pencil Icon under the Actions section of the property you wish to edit.

3. Click on the Modify Property button on the top right-hand of the screen.


4. Enter your updated information and click Save. Please note that this section will only allow you to modify the following: Seller's Name(s), RV Multiplier, Address, ARV to Use, Room Count, Sq Footage, # of Garages & Year Built.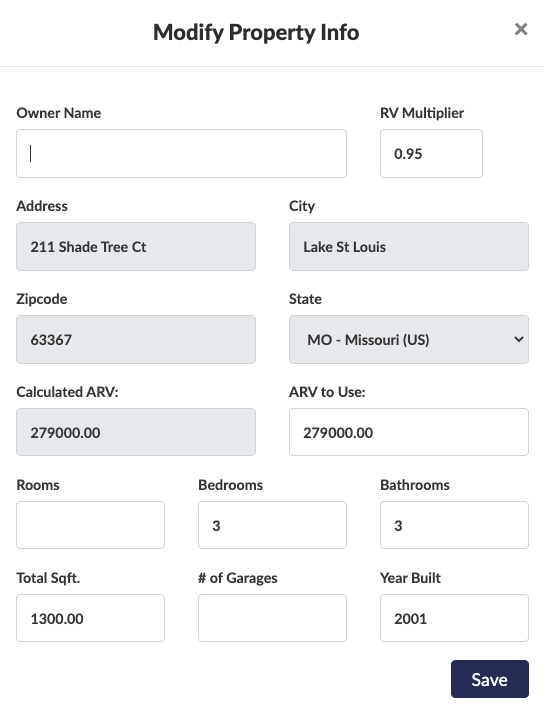 Thank You!
We appreciate you taking the time to learn how to edit a property!