Let's Create Your Marketing Profile
Now that you know what a Marketing Profile is, let's create yours! Your Marketing Profile includes the following sections:
Company Name
Company Street Address
Phone Number & Fax Number
Email Address
Website
Document Signature Name
About Us
Company Logo
Objectives
In this support article, we show you step-by-step how to create your marketing profile.
Steps
1. Log into your Rehab Estimator Pro account. Click on your name located in the upper right-hand corner. In the drop-down menu, click on Marketing Profile.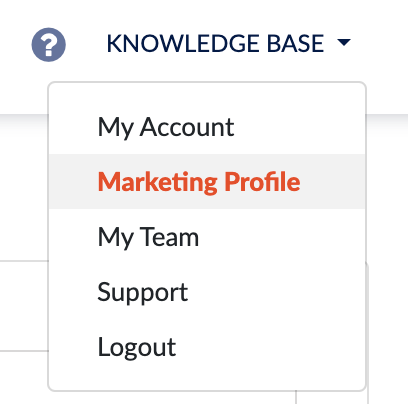 2. Enter your Business Information that you would like displayed on your Offer Letters.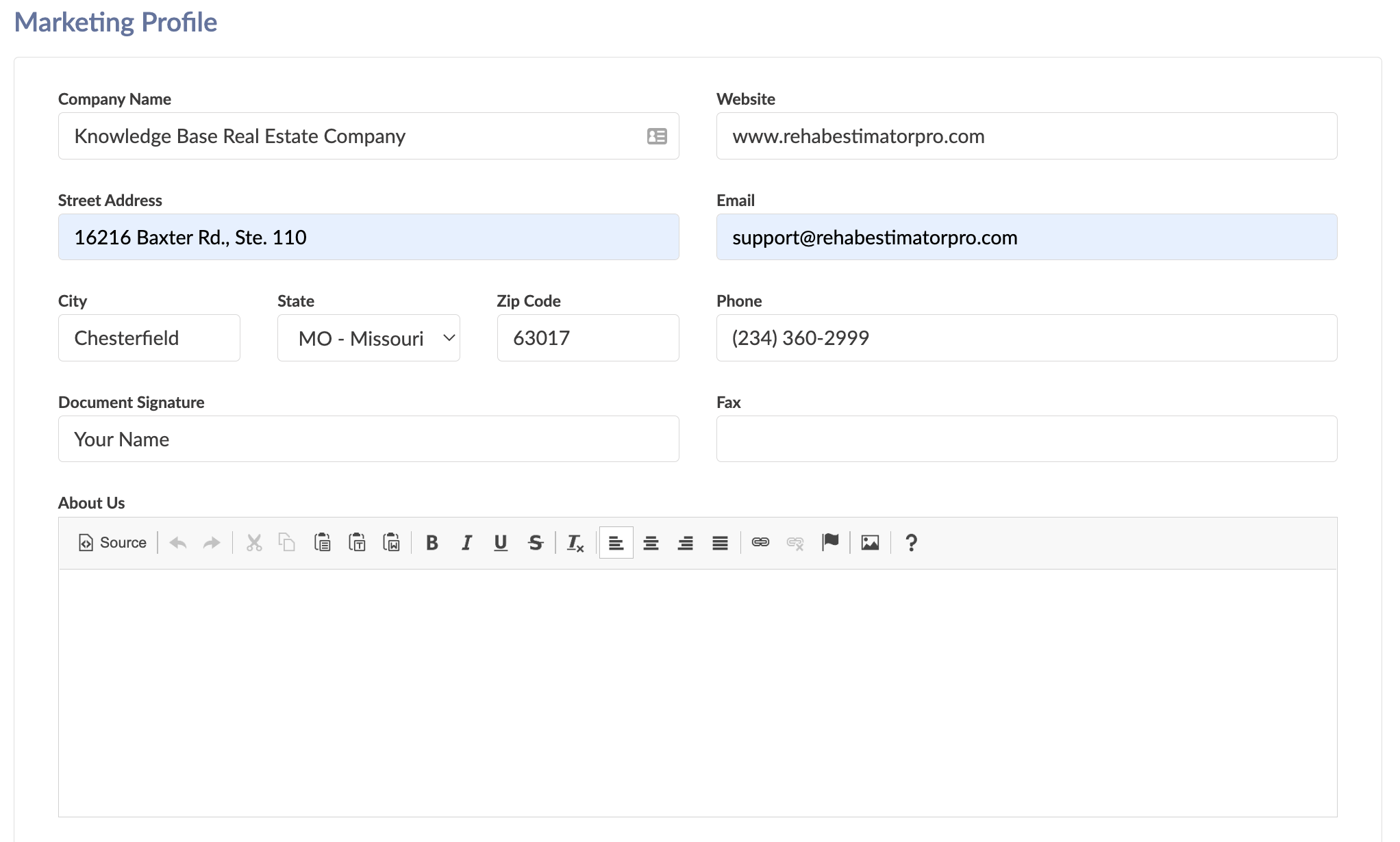 3. Once you have finished entering your information, click on the Save button.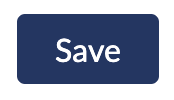 Thank You!
We appreciate you taking the time to learn how to create your Marketing Profile!